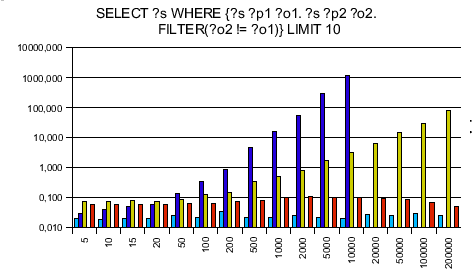 Christian Weiske, one of our diploma students, has ran some benchmarks to compare his new PHP SparqlEngineDb to some other implementations (Jena, ARC, Redland). The results are surprising – in most cases, his new SPARQL Engine is faster then all competitors.
OntoWiki 0.7, which will be released in the next two weeks, will be shipped with this new engine and a nice SPARQL shell.
Detailed benchmark results are available at cweiske.de.