This year's SEMANTiCS conference which is taking place between September 12 – 15, 2016 in Leipzig recently invited for the submission of research papers on semantic technologies. Several AKSW members seized the opportunity and got their submitted papers accepted for presentation at the conference.
These are listed below:
Executing SPARQL queries over Mapped Document Stores with SparqlMap-M 

(Jörg Unbehauen, Michael Martin )

Distributed Collaboration on RDF Datasets Using Git: Towards the Quit Store 

(Natanael Arndt, Norman Radtke and Michael Martin)

Towards Versioning of Arbitrary RDF Data 

(Marvin Frommhold, Ruben Navarro Piris, Natanael Arndt, Sebastian Tramp, Niklas Petersen and Michael Martin)

DBtrends: Exploring query logs for ranking RDF data 

(Edgard Marx, Amrapali Zaveri, Diego Moussallem and Sandro Rautenberg)

MEX Framework: Automating Machine Learning Metadata Generation 

(Diego Esteves, Pablo N. Mendes, Diego Moussallem, Julio Cesar Duarte, Maria Claudia Cavalcanti, Jens Lehmann, Ciro Baron Neto and Igor Costa)

Another AKSW-driven event of the SEMANTiCS 2016 will be the Linked Enterprise Data Services (LEDS) Track taking place between September 13-14, 2016. This track is specifically organized by the BMBF-funded LEDS project which is part of the Entrepreneurial Regions program – a BMBF Innovation Initiative for the New German Länder. Focus is on discussing with academic and industrial partners new approaches to discover and integrate background knowledge into business and governmental environments.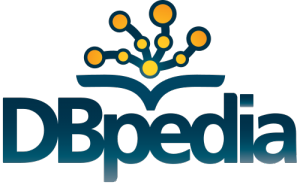 SEMANTiCS 2016 will also host the 7th edition of the DBpedia Community Meeting on the last day of the conference (September 15 – 'DBpedia Day'). DBpedia is a crowd-sourced community effort to extract structured information from Wikipedia and make this information available on the Web. DBpedia allows you to ask sophisticated queries against Wikipedia, and link the different data sets on the Web to Wikipedia data.

So come and join SEMANTiCS 2016, talk and discuss with us!
More information on the program can be found here.
LEDS is funded by:                      Part of: