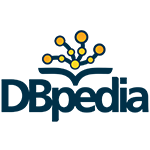 We are happy to invite you to join the 13th edition of the DBpedia Community Meeting, which will be held in Leipzig. Following the LDK conference, May 20-22, the DBpedia Community will get together on May 23rd, 2019 at Mediencampus Villa Ida. Once again the meeting will be accompanied by a varied program of exciting lectures and showcases.
Highlights/ Sessions
Keynote #1: Making Linked Data Fun with DBpedia by Peter Haase, metaphacts
Keynote #2: From Wikipedia to Thousands of Wikis – The DBkWik Knowledge Graph by Heiko Paulheim, Universität Mannheim
NLP and DBpedia Session
DBpedia Association Hour
DBpedia Showcase Session
Call for Contribution
What cool things do you do with DBpedia? Present your tools and datasets at the DBpedia Community Meeting! Please submit your presentations, posters, demos or other forms of contributions through our web form.
Tickets
Attending the DBpedia Community meeting costs 40 €. You need to buy a ticket via eshop.sachsen.de. DBpedia members get free admission. Please contact your nearest DBpedia chapter for a promotion code, or please contact the DBpedia Association.
If you would like to attend the LDK conference, please register here.
We are looking forward to meeting you in Leipzig!