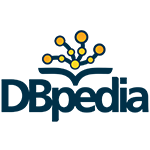 We are happy to announce that SEMANTiCS 2019 will host the 14th DBpedia Community Meeting at the last day of the conference on September 12, 2019.
Highlights/Sessions
Keynote #1: Katja Hose, Aalborg University, Denmark
Keynote #2: Dan Weitzner from WPSemantix
DBpedia Databus presentation and training session
DBpedia Association hour
DBpedia Showcase session
DBpedia Chapter session
Call for Contribution
Tell us what cool things you do with DBpedia:  Present your tools and datasets at the DBpedia Community Meeting! Please submit your presentations, posters, demos or other forms of contributions through our web form.
Quick Facts
When: September 12th, 2019
Where: Leibniz-Institute für Informationsstruktur – FIZ Karlsruhe, Hermann-von-Helmholtz-Platz 1, 76344 Eggenstein-Leopoldshafen, Germany
Call for Contribution: Submit your proposal in our form
Registration: Attending the DBpedia Community meeting costs 90 €. You can buy your ticket on the SEMANTiCS website. DBpedia members get free admission. Please contact your nearest DBpedia chapter for a promotion code, or please contact the DBpedia Association.
Sponsors and Acknowledgments
In case you want to sponsor the 14th DBpedia Community Meeting, please contact the DBpedia Association via dbpedia@infai.org.
Organisation
Tina Schmeissner, DBpedia Association
Sandra Prätor, AKSW/KILT, DBpedia Association
Sebastian Hellmann, AKSW/KILT, DBpedia Association
We are looking forward to meeting you in Karlsruhe!
Your DBpedia Association